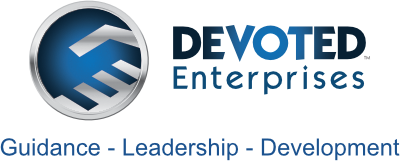 Devoted Enterprises Inc. is an organization of consulting firms founded by Vernon Stading with offices in Minneapolis, MN and Tampa, FL.  We work with everything from startups, small and even large companies. We have a passion for helping businesses identify areas in their operation where they are missing opportunities for growth or more profit. We specialize in Change Management Consulting, Business Development Consulting, Commercial Real-Estate, Merger & Acquisition Consulting,  Franchise Consulting, Tax Saving Consulting, working with Celebrities and Athletes, Pawnshop Consulting,  Jewelry Consulting and so much more! Find out all the industries and service we offer here.  One of the ways we do this is through the world famous Business Health Check ™. Contact us to find out more at 952-582-4669.
WHO WE ARE
Our core beliefs are that we can help a business make more money, grow their business and improve their team and talent WITHOUT spending tons of money to do so!  Let us show you how!
WHAT WE DO
No business is too large or to small for us to work with.  We use our Trademarked process to help businesses find areas of opportunity in the business model and use that to help them success!  This may included helping you get your teams more productive, finding cost savings, or adding new revenue generators that you have not used or thought of!
WHO WE HELP
We have been blessed to have helped businesses in literally just about every industry and segment imaginable in the business world.  No business or not for profit is too large or too small and everyone can make more money and be more successful with the proper help!
QUESTIONS ABOUT BUSINESS STRATEGY? ASK OUR EXPERTS.
Whatever your business is, we are certain that we can help you become more successful and make more money! We are as dedicated to your success as you are!